In October of Monitoring, Ventil & Fitting employeesordered, delivered, and installed two big cryogenic tanks for a nitrogen supply system that is being constructed at one of the largest Moscow petrochemical manufacturer. The equipment is designed for filling, storage, and supply of liquid nitrogen that can be used for low-pressure (10 bar) and high-pressure (200 bar) gas (N2) production.


At the site of the manufacturer: the tanks are being prepared for transportation

Since 2019 Aritas Cryogenics, through the partnership with Broadview Energy Solutions B.V., the largest small- scale LNG distributor in Europe, has been a part of a large financial and industrial corporation Broadview Holding B.V. The Broadview Energy Solutions B. V. has a large fleet of 40-foot cryogenic ISO containers and vaporizers. The containers are suitable for cryogenic liquid (LNG, ethylene, ethane, and nitrogen) transportation and storage.
Currently, the productive capacity of the Aritas Cryogenics plant is the largest in Europe and Middle East. The plant is located on the Asian coast of the Sea of Marmara. It enables good logistics for delivering of the medium-and small cryogenic tanks by road and large cryogenic tanks (up to 1200 m3) to any port in Europe or Middle East by sea.

The road-train with Aritas Cryogenics tanks during transportation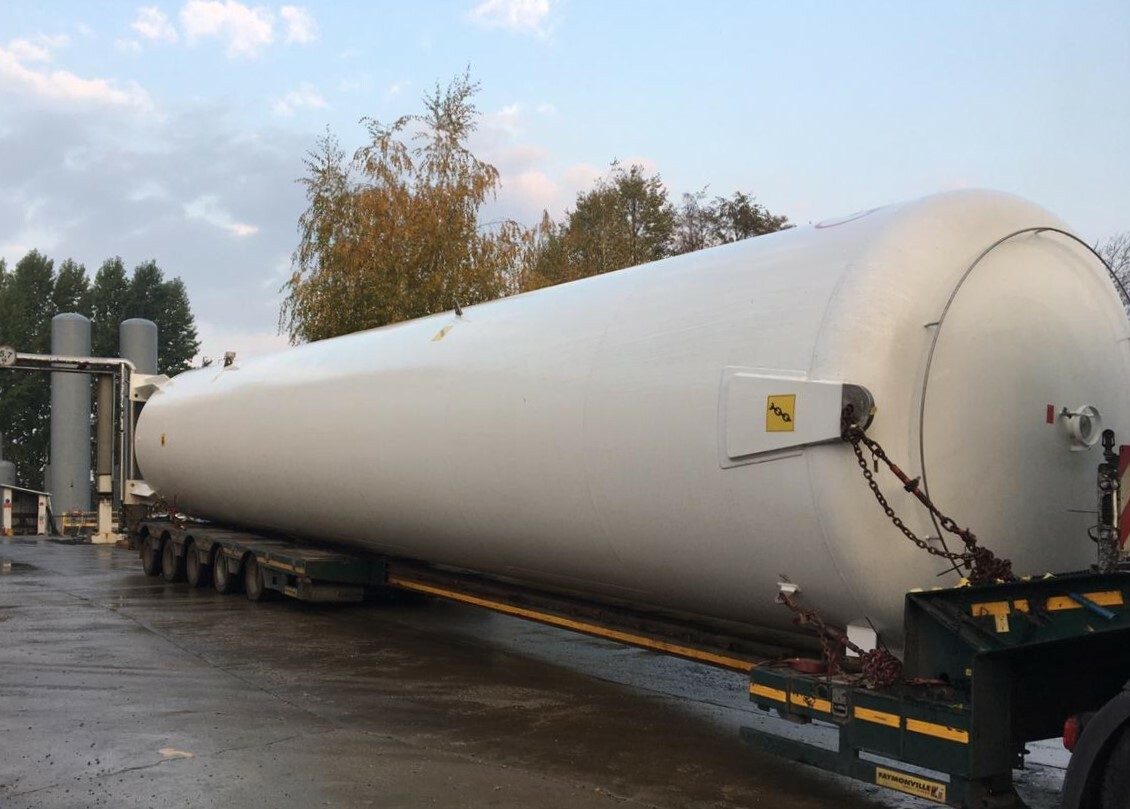 One of the tanks before unloading


Two cryogenic tanks of 63 m3 have covered a distance of 2,900 km from the manufacturing plant in Bandirma, Turkey, to the installation site in Moscow. This large order for the Russian market was completed strictly on time.
We thank the Aritas Cryogenics team for high-quality execution of this order. It was developed the oversized cargo road route, which encompasses the eastern coast of the Sea of Marmara, crosses the Bosporus, goes around the Black Sea in Bulgaria and Romania, and through Ukraine leads to Russia.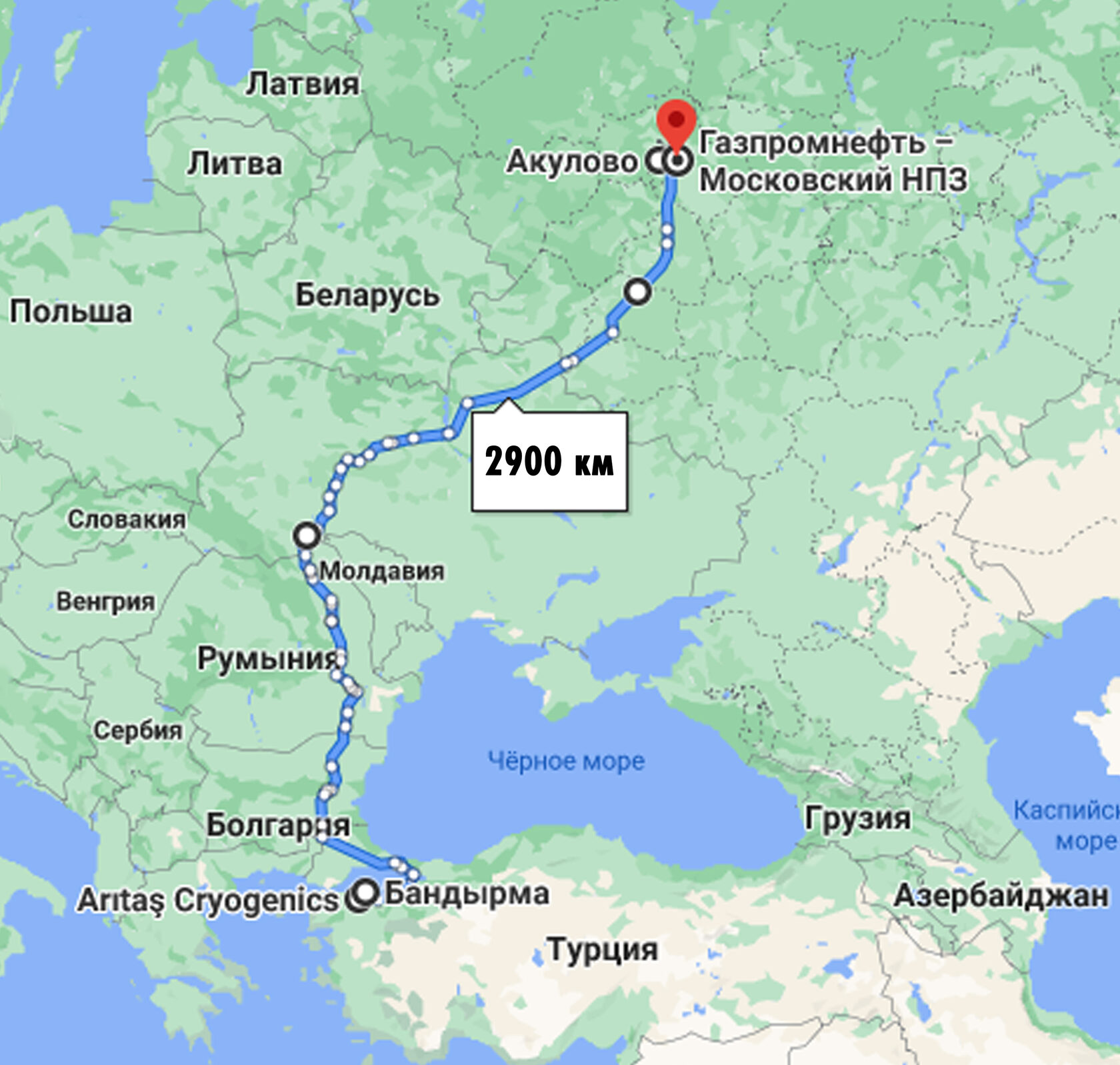 The oversized cargo (two cryogenic containers) road route


Monitoring, Ventil & Fittingfulfills all stages of the project – from technical specifications and design to general constructive works, manufacturing, delivery, installation, and commissioning of the equipment. The tanks have been installed on their foundations with the help of two cranes. One of them has 200 t load capacity.


Installation of the tank on the foundation


These are not the first tanks delivered to an industrial enterprise by MV&F. It confirms the reliability and quality of MV&F products and services. MV&F constantly supplies large-volume cryogenic tanks for LNG and liquefied air separation products (nitrogen, argon, oxygen) together with ambient air vaporizers, heaters, pumping units and other equipment.